My Black Mini Rex
I don't have many blacks now, but I'll be doing
some breeding and hopefully
get a good turnout.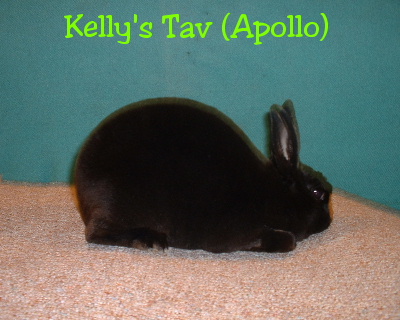 Senior Buck
D.O.B. - 3/12/1997
Ear # - B83
Reg. # - K198X
2 Legs
Apollo has been an excellent herd sire for me.
He has a great type and coat.

Senior Buck
D.O.B. - 5/1/1999
Ear # - KH1
2 Legs
Speedy got a late
start in the showing world. (He's only been to
one show) He's an over-all great buck who has
many of his father's (Apollo) traits.

Junior Doe
D.O.B. -2/13/2002
Ear # - 13KH
1 Leg
(Hart's Speedy x Twilight's Midnight)
This little doe has excellent density and texture to
coat. She also has great body type.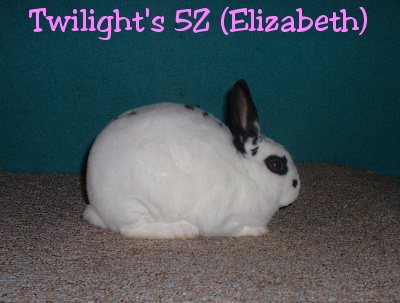 Senior Doe
D.O.B. - 10/16/2001
Ear # - 5Z